Programming and design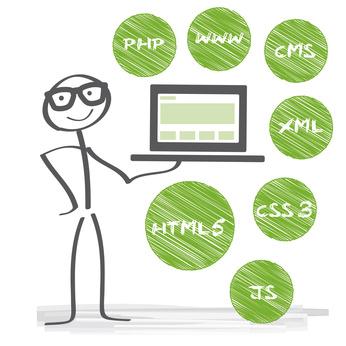 With many years of experience, we realize or change your website. We rely on proven, free technologies such as PHP, JavaScript (client and server side), HTML5 and many more. Whether individual PHP / HTML pages, pages created with content management systems or static pages with pure HTML / CSS, all this is no problem for us and is composed with passion and creativity.
With node.js, PHP and Ruby we program logical applications for every purpose, from simple database applications for customer administration to complex programs and extensions for existing applications.
We work until it suits you. Creating websites is like building a home for us enthusiasts: you make high demands, it is worked on and filed until it fits perfectly. That's the same with our web projects.